ABOUT US

World Scan Project will develop and mass produce robots and drones with advanced technology to contribute to achieve SDGs.
World Scan Project is expanding designing and developing essential robots and drones for industries and human life for each in Japan and USA as a manufacturer of an industrial automation equipment.
Also, we are developing drones and Three-dimensional scanning robot to investigate and analyzing ruins and natural environment to constructing a digital archive to making application for SDGs education and ICT education.
SDGs with ROBOTS & DRONES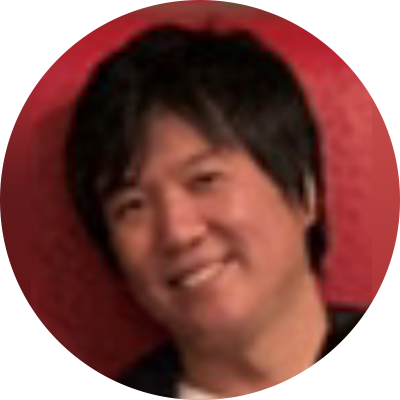 CEO
Ryohei Uetaki
Investor
Guest Research Associate of Kyushu University
The owner of British Premier League Soccer Team Japan Academy
Ex Special Assistant of Policy and Media Research Section of Keio University
The inauguration of WORLD SCAN PROJECT, INC CEO on 25th Oct 2019
Patented invention 5 cases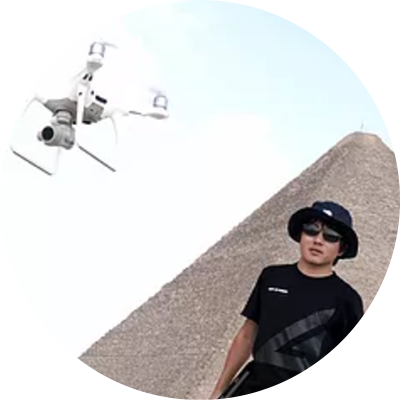 CTO / Art Director /
Drone Pilot
Yasumasa Ichikawa
Learning CG.VFX at Kyoto University of Arts. CG artwork "Destroyer" was nominated and wining Award.Starting became freelance CG artist.
He made a projection mapping at aquarium named NIFREL and the video clip of installation art at Conrad Hotel in Osaka pref.
Involving making concept movie at the movie company in Saudi Arabia.
Participated in an archaeological survey of the pyramid in Egypt.Succeeded scanning three-dimensional data of the pyramid of Giza and corporate to production of the movie clip to National Geographic.
After that he created a team of World Scan Project to set a goal to constructing digital archive of world heritage.He attended to investigation of Egypt to making digital data of Nubian Monuments from Abu Simbel to Philae and other pyramids.Making three-dimensional data of Amazonas provincial with JICA.Also, he started making digital archive of under- water architects.
The co-research member of Kyushu University.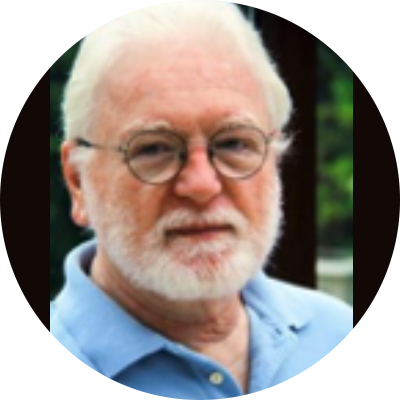 Special Advisor
Prof. Andrzej Krakowski, Ph.D.
Film director & producer, Screenwriter, Teacher, Writer and Cartoonist.The professor of CUNY, The doctor of Cinema art studies.Studied film directing at Television and Theatre in Lodz and studied film production in American Film Institute.
Produced over 70 films and TV shows.Award records: Looking for Palladin, Farewell to My Country, Campfire Stories, The Politics of Cancer.
The producer of Broadway Musical "King David", California Reich which nominated Academy award, the series of "We are New York" which got Emmy award twice, 18 feature film and screen writing.
He is also industrialist besides creative and educational business.He invented the first dual platform in Poland Nasza TV.
He was one of investors of Starbuck Coffee before IPO and venture capitalist of Neutrino technology, broadcasting, Biomass alternative fuels.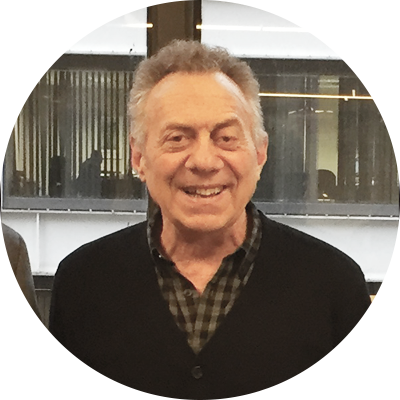 Special Advisor
Jonathan Braun
International investor, public relations, the consultant of Business economic development.He is a specialist of conventional & recyclable energy and natural resources and New Media.
He has a client such as Fortune 500, Foreign Ministries, "the Billionaire Financier" Carl Icahn,NYSE MKT, EJ Career group also he officiates director and CEO at so many companies such as FKA American Energy Fields.
He was permitted as a Senior Consultant and investor for the big bio energy project of using railway to store and using 50 million gallons per year of methanol, petroleum and propane at the "Green Field" in the North East.
創造的で教育的な仕事の傍ら、成功した実業家でもあります。
ポーランド初のデュアルプラットフォーム(放送と衛星放送)であるNaszaTV(現ディスカバリーネットワークス)と、ニューヨーク初の米国インターネットTVネットワークである。
He got a M.S. at Columbia University Graduate School of Journalism and B.A. of politics at CUNY and he got an award of Phi Beta Kappa.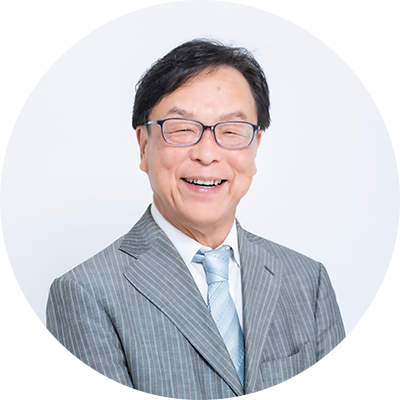 Special Advisor
Minoru Ueda
Emeritus Professor of Nagoya University.
Director of U-Factor Co., Ltd
1949 Born in Osaka pref.
1984 Got a Doctor of Medicine at Nagoya University Graduate School of Medicine.
1990 Assistant professor at Nagoya University School of Medicine.
1990 The guest researcher of University of Gothenburg (Sweden)
1991 The guest researcher of University of Zurich (Switzerland)
1994 The professor of Oral Surgery at Nagoya University School of Medicine.
2000 The professor of Head sensory system at Nagoya University Graduate School of Medicine.
2001 The director of The Japanese Society for Regenerative Medicine
2003 The guest professor at The Institute of Medical Science, The University of Tokyo
2011 The guest professor at University of Bergen (Norway)
2015 Emeritus Professor of Nagoya University School of Medicine.
2016 The evaluation Committee of AMED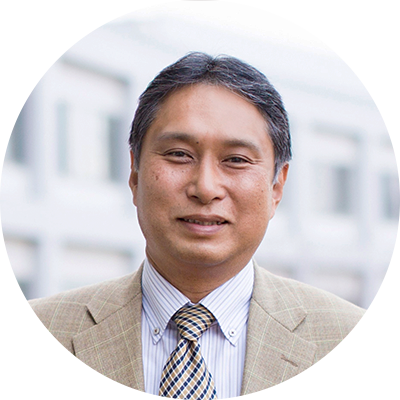 Special Advisor
Hironobu Kan
Lead Professor of Kyushu University.
The director of Research center for Coastal Seafloor.
He specializes in natural geography, coral reef geomorphology, and seafloor geomorphology.
He has been conducting research on the seafloor using a variety of methods, including the production of high-resolution seafloor topographic maps using multibeam bathymetry, sample collection using underwater boring machines, and sample analysis using electron microscopes.
In 2020, we will start a joint research project with World Scan Project Co. to investigate the USS Emmons, a U.S. warship lying on the ocean floor in Okinawa, using an underwater drone.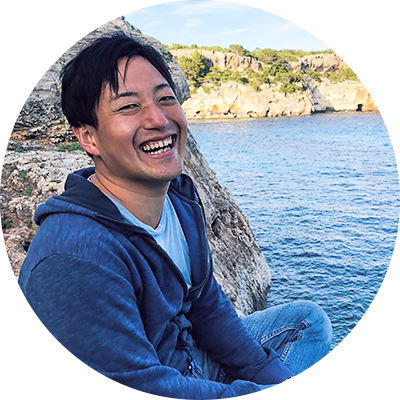 Special Advisor
Koutarou Yamafune
After graduating from the Department of History, Faculty of Literature, Hosei University, he studied at the Graduate School of Texas A&M University, the world's premier research institution in maritime archaeology. He received his M.A. in 2012 and Ph. He specializes in archaeology and history with a focus on Western ships (ancient, medieval, and modern), as well as 3D recording of underwater cultural heritage and Ship Reconstruction.
He is currently working as a leading researcher in this field and has been commissioned by various research institutes around the world to conduct excavations of underwater sites and to support academic research.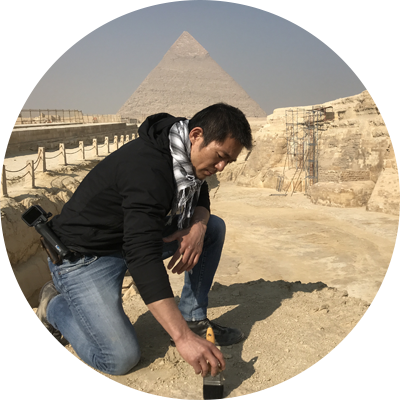 Collaborator
Yukinori Kawae
Associate Professor, Institute for Advanced Research, Nagoya University
National Geographic Emerging Explorer
Yukinori Kawae graduated from the American University in Cairo, Egypt, with a degree in Egyptology. In 2012, he obtained a Ph.D. in History from Nagoya University. Since 2004, he has been a member of the American Research Center in Egypt (AERA) led by Dr. Mark Lehner, participating in excavations of Pyramid Town, an ancient city site from the Pyramid Age in Giza. From 2005 onwards, as part of a multinational interdisciplinary project, he has collaborated with AERA, the Egyptian Ministry of Tourism and Antiquities, and the Czech Institute of Egyptology to conduct 3D surveying and documentation of megalithic structures, with a focus on pyramids in the Memphis region. To date, they have successfully completed 3D surveying of the three major pyramids in Giza, the Sphinx, the tomb of Queen Khentkaus, the stepped pyramid of Pharaoh Netjerkhet (Djoser), and the pyramid complexes from the Fifth Dynasty in Abusir.
Yukinori Kawae has also appeared in various media outlets as part of his outreach activities, promoting knowledge about ancient Egyptian civilization.

American Headquarters

World Scan Project, Inc.

Address of American Headquarters

120 Wall Street #25floor New York, NY 10005 USA

Established

10/25/2019

Japanese Headquarters

World Scan Project Corporation

Address of Japanese Headquarters

2F SKY ESTA Nishiwaseda 2-18-23
Nishiwaseda Shinjuku-ku Tokyo

Established

01/22/2020

TEL

+81-3-6670-1692

Main Business

R & D, design, manufacture, sales and export of robots, drones, Web3 infrastructure, general-purpose IoT terminals and other related products.

Co-Research

Kyushu University
Nagoya University

Client

JICA
University, High School, Middle School,
Elementary School, Nursery School and Crum School,
Renewable Energy Companies,
National Geographic,
Walt Disney Television,
Others.