Make your one
and only drone!
Flylly
The Flylly is perfect for beginners, which can be easily controlled by children and the elderly.
It comes with 3 covers (orange, yellow and white), you can change to any colors whenever you want.
You can draw on the cover with a pen, and enjoy creating your one and only drone!
It also comes with a propeller cover for protection, which is recommended in educational situations as it is safe.
Equipped with 4K camera!
Camera angles can easily be adjusted manually!
Drawing and dress-up drone
Flylly
11,780
yen(tax-inclusive)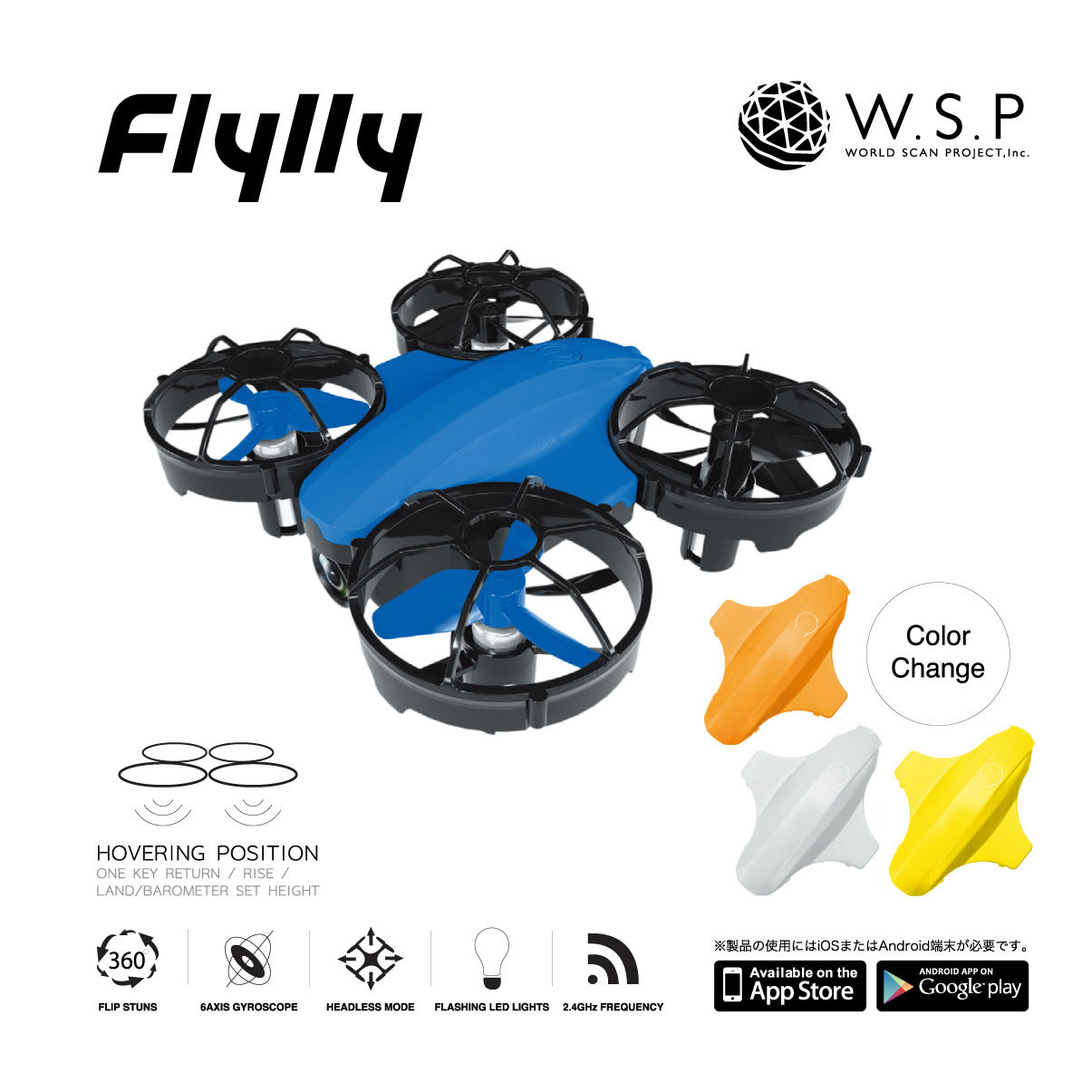 ■ Product name

Flylly

■ Body color

Blue (spare covers : orange, yellow, and white)

■ Accessories

Flylly main unit
Battery
Spare covers x 3 (orange, yellow, and white)
Spare propellers x 4 (Blue x 2, Black x 2)
USB charging cable
Screwdriver
Propeller remover
Manual in Japanese

■ Spec

Length : 82mm
Width : 89mm
Height : 33mm
Weight : 40g
Charging Time : about 45 mins
Battery : 3.7V 300mAh
Estimate Flight Time : 5 mins
Control distance : 50-60m
Wi-Fi distance : 30m
Camera resolution : 3840 x 2160 (photo), 1920 x 1080 (video)

■ Apps

SKY Drone Go
Download the app to control, take videos and record them with your smartphone!

【iOS】Download at App Store >> 【Android】Download at Google Play >>